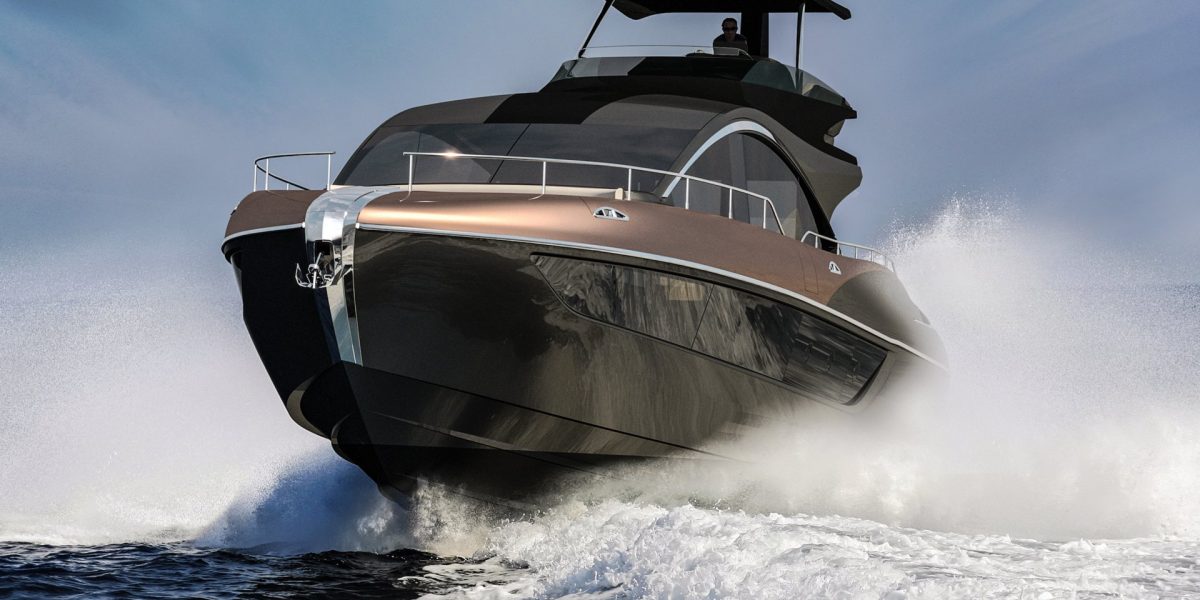 The Lexus LY 650
The land of the rising sun presents sea lovers with a masterpiece: the LY 650 yacht, manufactured by Lexus (a Toyota's luxury vehicle division). 65 feet in length, the model follows the Sport Yacht Concept line. The model will begin to be manufactured by the Marquis-Larson Boat Group in 2019.
Lexus is expanding its line of products to the seas, maintaining and expanding the quality already experienced in models such as the LS 500h flagship and an aesthetic that's already the company's trademark.
Lexus LY 650 Luxury Yacht – Sport Yacht Concept Line
The LY 650 is also a test instrument for new Lexus concepts – and for this category of ships. Presented last year in Miami and already a winner of an important award at the Japan International Boat Show, one of the biggest events in the category, the LY 650 has a promising future in an increasingly advanced market.
Equipped with the Lexus V8 engine, the LY 650 combines power, speed, and reliability – three indispensable items at sea. In addition, the hull structure is made of carbon fiber and polyurethane, guaranteeing lightness, malleability and an incredibly adapted design for water. Lexus, which is part of Toyota's Marine Division, is already becoming a benchmark in this category. The LY 650 is the ideal yacht for those who want practicality, speed, and comfort.
The inner space is larger than it looks. The LY 650 will be equipped with two cabins located below the deck with enough space for 15 people. With state-of-the-art technology (one of the Japanese traditions) as well as services such as Smartphone's integration, boat maintenance, and remote diagnostics.
With two floors, the model manages to make a perfect (or almost perfect) combination of convenience, practicality and good ambiance – using millennial concepts such as Takumi, a philosophy of technique and craftsmanship with meticulousness, perfectionism and incredible attention to the smallest details.
The Lexus LY 650 is a perfect match between technology and tradition, manual perfection and automation, futuristic concepts and style conceptually tested throughout history. If Lexus's goal is to create conceptual lines and trends for this industry, they're managing to do this incredibly well.
Now, we've to wait until the launch. Some points and details can be changed (or not), but the concept is definitely consolidated.
SEARCH HERE for your next Luxury Yacht Charter with PYC!