Rolex Middle Sea Race 2018 Edition
The Rolex Middle Sea Race is an annual event. The 2018 edition took place in the last week of October. Formed and sponsored by the famous luxury watch manufacturer, the event took place in Malta, on the Mediterranean Sea, bringing together 130 vessels and competitors from 29 countries in a truly international sporting event. Dating back to 1968, the event reached its 50th edition.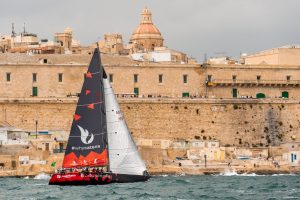 The Mediterranean island of Malta is the historical meeting point for the event and, this year, the whole race was marked by great historical significance.
Rolex Middle Sea Race Video
With the support of organizations and entities such as Malta's Ministry of Tourism, the Malta Tourism Authority, Malta Transport, Yachting Malta, Grand Hotel Excelsior Marina, Marina di Valletta, and the Grand Harbor Marina, the event is already a traditional point for sailors Worldwide.
Among other points, the course of the race included points such as the junction between Etna, the Strait of Messina, the volcanic island of Stromboli, the Egadi and Aeolian Islands and other scenarios, culminating in Valletta, the capital of the small and beautiful Republic of Malta.
The 50th edition of the event was marked by the establishment of a new record for the decade, with JPK 1.80 sailing yacht Courrier marking the completion of the total route in a time of 47 hours, 55 minutes and 3 seconds – a score that will definitely serve as a challenge to sailors in the next editions of the Rolex Middle Sea Race.