Yacht Beach Clubs
The best and finest models of luxury yachts have decks that allow more proximity to the water, simulating (almost perfectly) a beach ambiance. There are different types of beach clubs adapted for various yachts models. Many of them have details and workmanship in wood – or other materials more suited to the contact with water. One of the best examples is the beach club inserted in the Aquila's yacht model (formerly Cakewalk), which has bars, lounges and an easy access to the spa, made in a beautiful wood finishing.
3 Top Luxury Yachts With Beach Clubs
Perhaps few beach clubs are as refined as the one of the Aquijo model (which is simply the largest ketch-type boat manufactured in the world), manufactured by Oceanco. This super-yacht has a space that functions as a true beach bar, with a beautiful whirlpool and a fantastic sauna. The ambient illumination is guaranteed by a magnificent skylight, ensuring that the sun will be your best travel companion.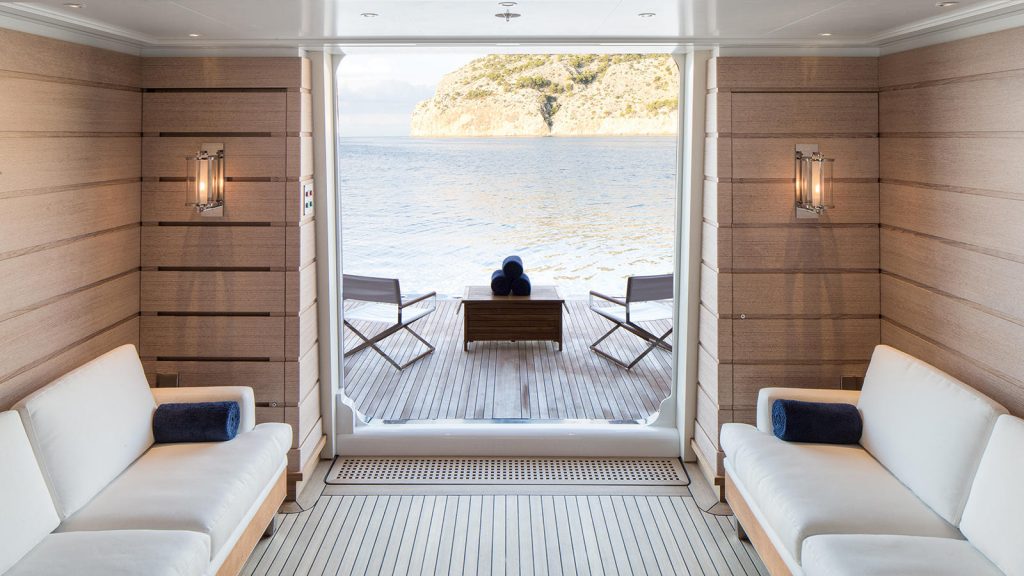 If there's an artwork made by Riva, it's definitely the Excellence V luxury yacht, which has a beach club that is a real masterpiece. With a large space of 60 meters, it has a private bar that, with the opening of a side door, guarantees more space for lounge chairs with intense sunlight, which makes it perfect for sunbathing.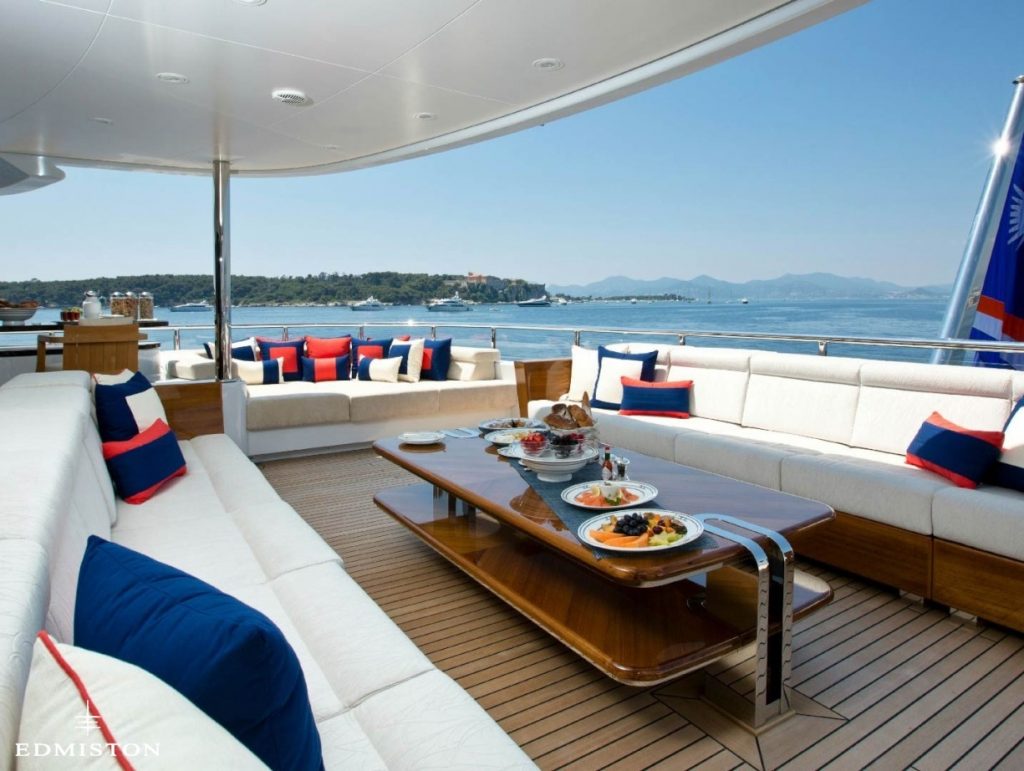 Another excellent example is the Royal Denship's Pegasus VIII, which has a beach club that's a true veranda. With 78 meters, it's one of the larger beach clubs. It's more than enough for an incredible panoramic view and the perfect place to enjoy with family and/or friends.
Regardless of the model and the general characteristics of a beach club, the most important is the space's ability to offer comfort, safety and convenience while providing a typical beach setting. Beach clubs with more space, favoring of natural lighting and accessibility should be at the top of the list. The good news is that, with the great competitiveness in this luxury market, your "job" will be to choose between the great and the excellent.
SEARCH NOW for your next Luxury Yacht Charter!