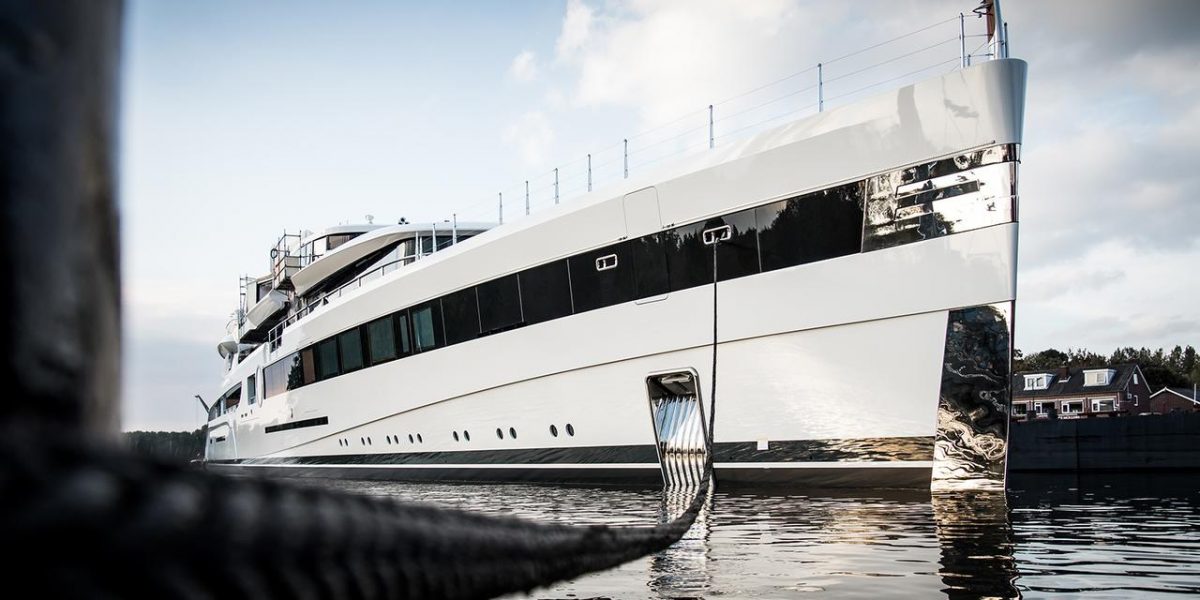 Feadship 814
The luxury motor yacht Feadship 814 is one of the largest naval projects in the category. The project, designed by Michael Leach Design and built in partnership with Feadship De Voogt Naval Architects, is scheduled to launch in 2019.
To get an idea of the dimensions of the Feadship 814, it's 13 meters (in length) longer than the Europa model (which's being manufactured by Peter Bolke Design). These and other models show the trend of upgrading luxury yachts with ever-increasing dimensions – more space, more luxuries. It's a logical sequence.
But size isn't the only Feadship 814's feature or its main aspect. Having revealed the project recently on October 19, it's noticeable that the qualities and attractiveness of the model are numerous.
The Feadship 814 Superyacht Interior
The interior design, drawn by Reymond Langton, manages to combine beauty, comfort and luxury. One of this design's goals is to create a benchmark for other yachts of this category – and, as it seems, it will not be difficult to realize this objective.
Manufacturers still keep most of the boat features and info confidential, but it's not hard to deduce that the model will be able to keep the huge dimensions and the great technical performance.
Among the info already disclosed, there are included some features such as a two decks IMAX theater, four VIP cabins and a heliport, as well as spaces for sports such as football, golf, folk, basketball, volleyball and other modalities.
It's not difficult to conclude that the Feadship 814 will be a true "floating village", fully equipped with the comfort and refinement typical of the models of this category. We hope that this will be the new standard.