Discover Miami
Welcome to glorious days basked in sunshine, and warm, sultry nights buzzing with excitement. Welcome to stunning pink sunsets and starry skies. Welcome to imposing architecture, high-rise buildings and large expanses of white sandy beaches. Welcome to Miami.
As an eclectic mix of culture and art, societies and backgrounds, and plenty of passion, Miami is a seriously popular destination for many heading out on a charter vacation and it's not hard to see why. There's a colorful history here, and Cuban influences can be found right across the city and surrounding areas.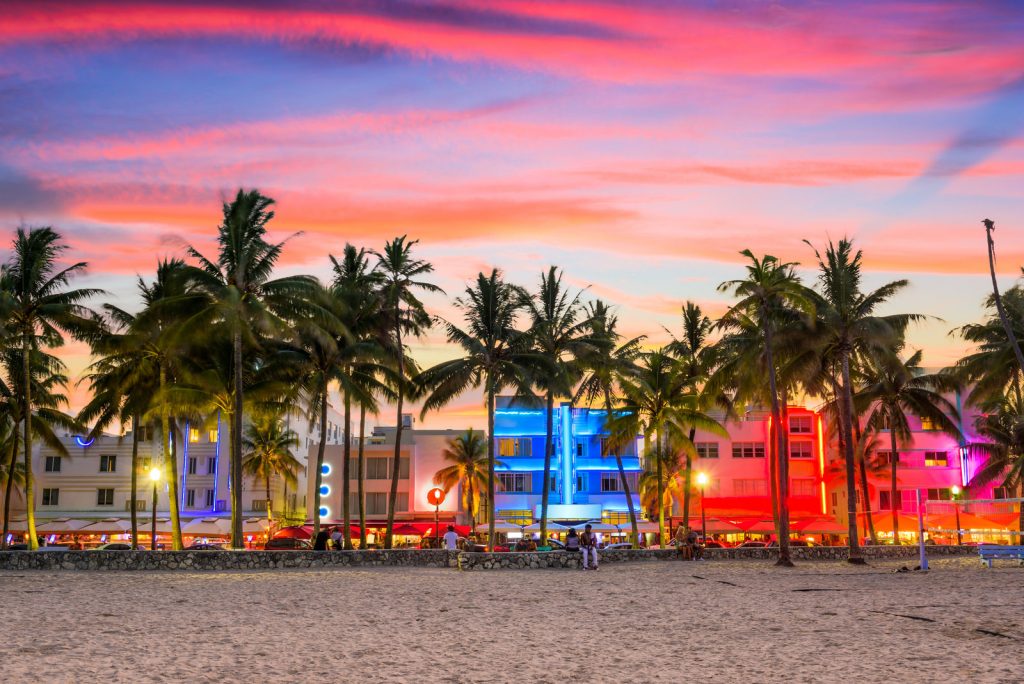 The food here brings an exciting fusion of original, imaginative and creative influences creating the 'Florribean' – a mixture of Florida and Caribbean topped with a Latin American touch. The key lime pie in this part of the world is also NOT to be missed.
Sport is a big deal here too with four major sports teams – the Miami Dolphins, Miami Marlins, Miami Heat, and Florida Panthers. The American Airlines Arena and Marlins Park host an array of sporting events for those days you want to get off the yacht and enjoy the thrill of a game.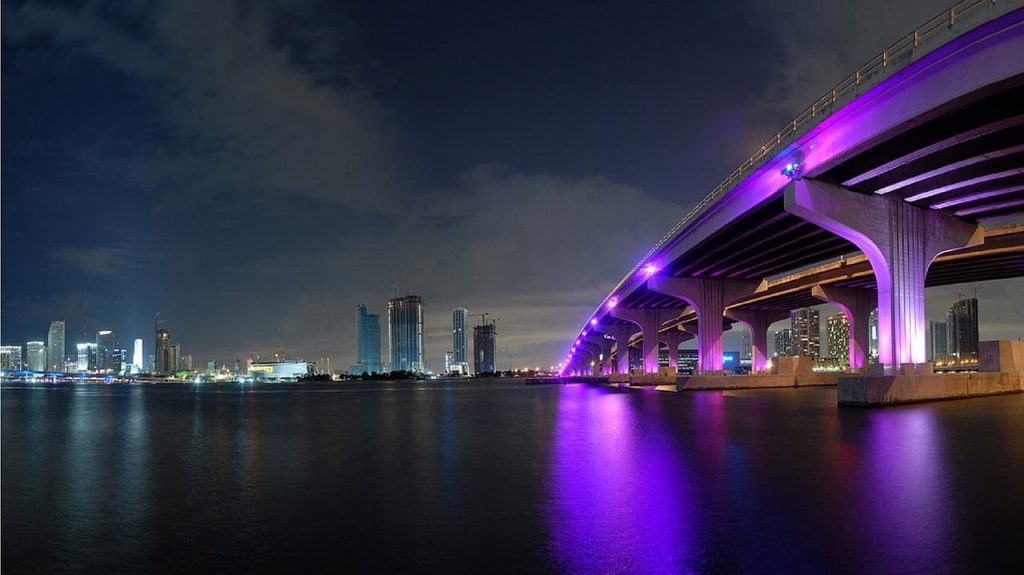 Where to charter in Miami
Miami is one of the most perfect locations for a luxury yacht charter due to just how easy it is to access large parts of the city by boat. There's nothing quite like the buzz of the city surrounding you as you kick back, relax, and take it in from the calmness of a luxury yacht.
Rarely do you get a chance to charter through the very heart of a cosmopolitan city with so many beautiful marinas locally.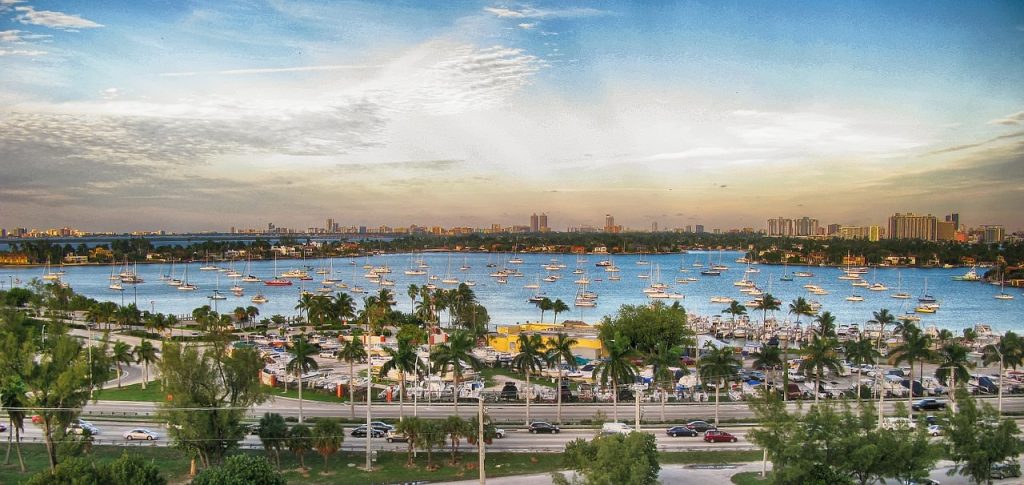 Whether you're looking to party, explore the sights, or kick back and relax, there really is something for everyone in Miami, and the area offers some of the most stunning views and skylines in the region. Grab a glass of fizz and enjoy the ride. In this article, we've picked some of the must-see places while on a luxury yacht charter in and around Miami.
Star Island & The Venetian Islands
Miami is home to a wealth of famous stars including Madonna, J-Lo, and Matt Damon, so it's not surprising to find 'Star Island' in this part of the world. The island is located to the south of the manmade Venetian Islands – an equally decadent home to a number of well-known faces. These islands consist of five interconnected islands, stretching right from Miami to Miami Beach, comprising San Marino Island, San Marco Island, Biscayne Island, Di Lido Island, Rivo Alto Island, and Belle Isle. View the impressive selection of luxury homes here from the comfort of your yacht.
Bill Baggs Cape Florida State Park
Golden sands, swaying palm trees and sapphire-blue water awaits you at this stunning State Park. Home to one of America's top ten beaches, this is a must-visit for anyone embarking on a luxury yacht charter. Away from the hustle and bustle of the city, you'll find ultimate serenity here, and it's the perfect place for sun worshippers. There's plenty of history to be found here too, and the Cape Florida Lighthouse standing here is the oldest standing structure in South Florida. Why not climb to the top and enjoy a stunning view across the horizon? There are two popular Cuban restaurants here too, ideal for enjoying delicious cuisine before heading back.
Nikki Beach, South Beach
For luxury, exclusivity, and glamour, head to Nikki Beach. With a deep bass soundtrack, turquoise water and golden sand, it's hardly surprising this is such a 'Spring Break favorite'. Beach bars, sunbeds, cocktails, and loud music can all be found in plentiful supply here, and there are a whole host of restaurants and bars to enjoy. There are both party and relaxation areas here, so if you're not quite in the mood to dance the day away, head to the quiet area for some R&R. Free Wi-Fi, tea and coffee, and an impressive lunch menu is served in this area, and you'll enjoy total serenity.
Little Havana
The friendly locals here will welcome you as one of their own, and Little Havana has to be an essential must-see on your luxury yacht charter to Miami. The art galleries, painted rooster signposts, traditional cigar shops, and a host of Latino restaurants and cafes create a cultural hotspot for visitors.
Perfect Yacht Charter would like to invite you to SEARCH FOR YOUR CHARTER with us!