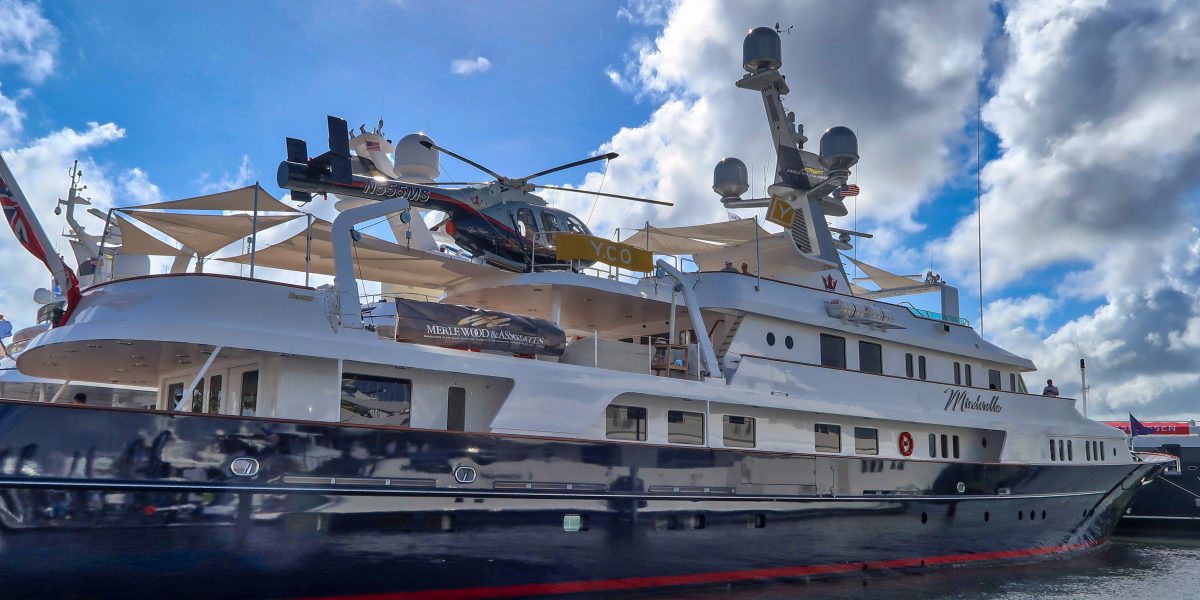 The Costs of a Superyacht Will Blow Your Mind
There are yachts, and then there are superyachts.  These luxurious vessels are not just a hyperbolic extension of yachts themselves, but rather, their own species of beasts.  Monstrously massive, superyachts tend to fall in the range of 130-feet to 140-feet, and then some, despite the yachting industry not having an official specification what exactly makes a yacht a superyacht.
Superyachts are like snowflakes—no two are exactly alike.  The same can be said about superyacht owners, the ultra-rich who have amassed the top tier of wealth in the world and found themselves indulging in this extravagant style of vacation.
Those Whom Can Afford To Care Less About Costs Of A Superyacht
Leave it to the ultra-mega-rich to engage in such an opulent mode of vacationing.  You can find celebrities, famous athletes, and filthy rich diplomats aboard one of these behemoth superyachts as their preferred method of transport or luxury getaway vacation.  If you can't imagine who'd be wealthy enough to afford a multimillion-dollar yacht, think of Stephen Spielberg, the Kardashians, the president of the United Arab Emirates, and anyone else who holds a billionaire card.
The Yacht Itself
But let's get down to the nitty-gritty.  The numbers speak for themselves, and after lying witness to these ugly figures, you might want to reconsider gearing up to buy yourself a superyacht.  According to Forbes, a 328-foot superyacht, suited with 50 crew members, and capable of reaching a top speed of 25 knots should run you around $275 million (and that's not even close to the world's thirty largest superyachts).  Don't hold your breath because that number certainly is not your final bill.
What They Don't Tell You
Congratulations! You just purchased your first superyacht.  No, don't put your wallet away because as a new superyacht owner, you're going to seriously need it.  Superyacht owners can expect to shell out 10% of that initial purchase price.  So, that $275 million-dollar superyacht you just bought?  You'll be paying an additional $27,500,000 to keep it up and running.
What's included in this 10% is the operational costs.  Things like fuel, which you're superyacht will burn through to propel its massive hull through the water, insurance, docking and marina fees, maintenance, and repairs all contribute to tallying up that number.  Also, don't forget your crew salaries because after all, you what would be the point to have an unmanned superyacht?
Superyachts Take a Crew
Speaking of the crew, you should consider what their costs entail.  For a captain navigating a 100-foot to 160-foot vessel and who has seen five years of experience on the open water, you're looking at a price of $84-$180,000 annually.  Remember, you must also think about the rest of the crewmembers, all of who are essential to operating your superyacht: deckhands, engineers, hostesses, stewards, and a chef. And when your luxury superyacht vacation is all said and done, tipping the crew—though not an obligation—is considered a polite thank you.  Crew gratuity averages between 10%-15% of the total weekly charter rate.
Got Water Toys?
A superyacht is full of surprises, one of which is the number of water toys it can squeeze in its garages.  Jet Skis, support crafts, paddleboards, kayaks, submersibles, and tenders are all regular sea-bound water vehicles that are commonly found aboard any superyacht.  Add in the costs of repairs, maintenance, and fuel to keep them afloat, and you might be getting closer to your final receipt.
Yachts Are Exclusive and Expensive
You're going to want to actually use your superyacht, and you can expect that you and your guests are going to be attracted to high-end marinas during the height of the season.  Unfortunately, this will cost you.  You could be paying $4,000 per night if you shack up at one of these hotspots.
Is A Mega Yacht Worth It?
Lay it all on the line, the question isn't really if a superyacht is worth the big bucks.  No, the question is: do you simply have enough dough?  I'm sure by now you've come to realize that superyachts are not an investment.  These floating luxury villas are more like a treat-yourself purchase and rarely do they appreciate in their value.  So, yes, it is worth it…if you have the cash!