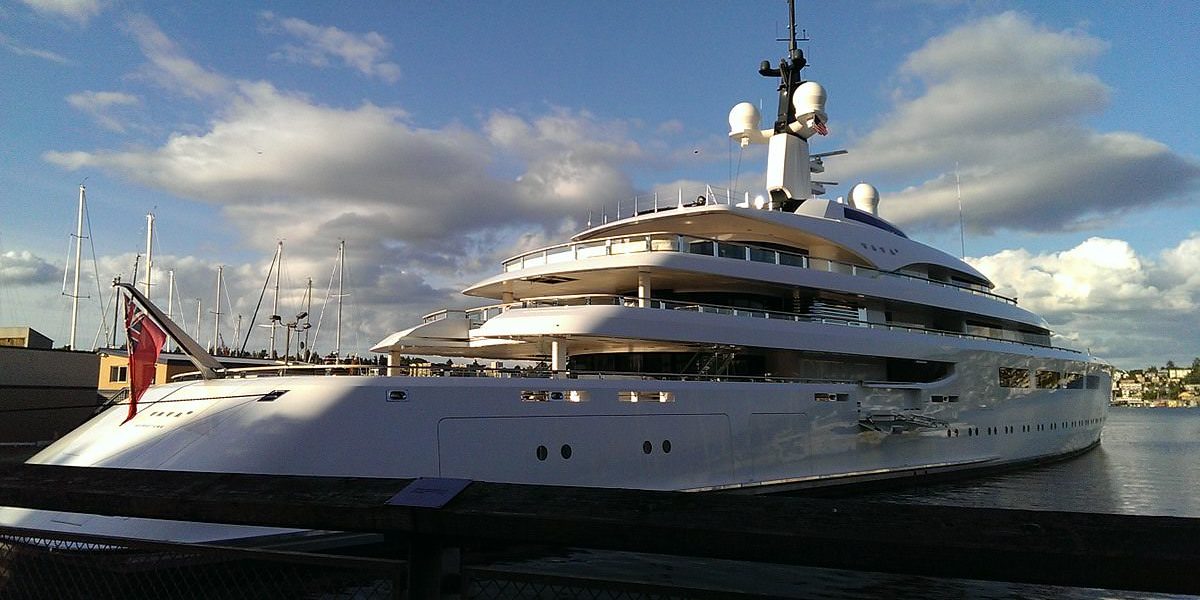 Vava II
Vava II—More like va-va-voom!  Britain's Largest Yacht Shocks and Awes
Constructed by Devonport, just prior to its acquisition by Pendennis, this superyacht quite literally made waves as she launched in 2012 as the last vessel by the British shipyard—and the largest. Vava II is full of surprising and impressive capabilities. Her owner is a skilled Swiss-Italian sailor and founder of a professional yacht racing team, winning America's Cup in 2003.
Spotted in Keppel Bay, Singapore, the six-deck yacht shows off her exterior design, brought to life by RWD.  Vava II is as long as she is luxurious.  At 96 meters, her structure is reminiscent of naval design, with smooth exterior curves and neatly stacked decks, centered for an enthralling balance.
Her interior, crafted by French designer Rémi Tessier, is mysterious.  There are limited visuals available of the alluring interior design, making Vava II all the more enigmatic.  Whatever artistry Tessier implemented on the superyacht is really only known to those lucky enough to be invited on board.
What is known, however, is that Vava II does not short her guests on accommodations.  The superyacht is capable of supporting a crew of 34 members, four tenders, a massive swimming pool, and a helicopter pad.