Fast Tips for When You Rent a Yacht
Why rent a yacht?
As it turns out, chartering a yacht for a week can gift you the vacation of a lifetime. Yachts are no ordinary sea vessels—they are the pinnacle of luxury, comfort, and ocean-bound style akin to a buoyant five-star hotel. If you choose to rent a yacht, you may never want to go on any other kind of vacation again!
Perhaps you've already made the game time decision to rent a yacht. Your dedicated yacht broker will negotiate the best pricing terms for your vacation, all while working diligently in narrowing down which yacht in the fleet is the perfect fit for you.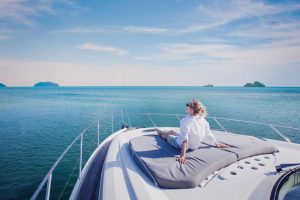 What's Your Dream Destination?
Rent a yacht and choose your dream destination. Sail to the Caribbean, Greece, or Croatia. The world is your oyster when you rent a yacht. Whichever yacht company you decide to go with, peruse their catalogue and itineraries to see which worldwide destination you wish to embark to.
You Aren't Buying a Yacht—You're Renting One!
The best part about the ability to rent a yacht is that you can avoid the enormous fees and expense in actually owning one! Yachts, especially superyachts, can be a tremendous expenditure and is often thought of as an investment that rarely appreciates.
By the time yacht owners shell out maintenance fees, crew and labor expenses, and docking and yearly mooring fees, they're spending nearly 10% of their yacht's original value! Now, if you decide to rent a yacht for a week, that's a much better price to pay for an unforgettable vacation without all of the worries in its upkeep.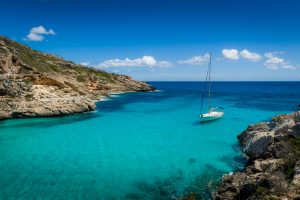 Choose Your Guests Wisely
When you rent a yacht, you'll want to make sure you bring along guests who can create the perfectly balanced atmosphere. You'll be at sea in a spacious, fully equipped, and luxurious yacht, but that doesn't mean there's unlimited space if your friends don't get along!
Are you going to rent a yacht and bring children along? There's no problem with that! Just make sure the yacht is equipped to do so. This could mean having a crew that's great with kids, having a chef on board that whips up some kid-friendly meals (mac-and-cheese is always a must), and making sure your rental's amenities are fun for them to partake in.
When you rent a yacht, you'll be glad you did all of this planning beforehand. Once you are on board, the crew takes care of the rest of your worries and soon enough, you'll find yourself on the sandy shores of a tropical paradise.