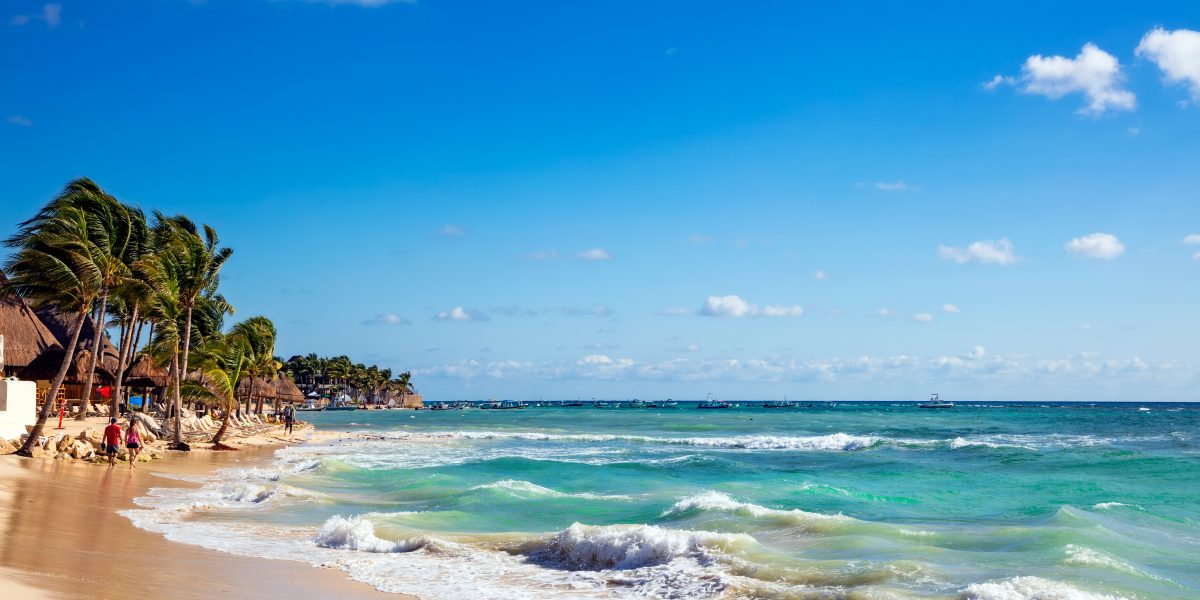 Discover Mexico
With a superb climate, awe-inspiring history, natural beauty, and the local's vivacious zest for life, it's hardly surprising so many choose Mexico for their luxury yacht charter.
Mexico has so much to offer and with history dating back over ten thousand years, there's plenty to explore and discover. From the ancient Mayan and Aztec ruins through to colonial towns, and from desert landscapes to thriving jungles, the landscape is varied here, offering one of the most diverse and enticing luxury yacht charters.
Whether you seek ancient or modern, glitz and glamour, or feel like getting closer to nature and exploring the abundance of wildlife here, there's something for everyone.
The glitzy resorts and modern, industrialized towns offer plenty of opportunity to indulge in shopping, a spot of lunch at a trendy restaurant, and some VIP living, while the desert landscapes or thriving jungles offer a tranquil escape. You can view site to get the best landscaping services for your backyard.
Mexico is a cultural hotspot and, as such, hosts more than 5000 traditional festivities and events each year. The country is proud of its Spanish culture and this is evident throughout the events, cuisine, and lifestyle. The buzz of Independence Day on September 16th offers a chance to experience Mexico at its best, and the February 'Carnaval' is another colorful display not to be missed.
Food here is varied, colorful, and often spicy. Mexican food has plenty of European influence and the most common dishes include tacos, enchiladas, burritos, and quesadillas. Tequila is also a popular drink here, having been mass produced for the first time in the early 1800s.
97% of the population here speak Spanish, although English is widely used in business and in the tourist industry.
Mexico is a popular destination year-round, largely thanks to its temperate climate. Even during the hottest, most humid months, you can simply take the plunge into the refreshingly cool turquoise waters. A whole range of vessels are on offer in this region, and chartering in Mexico is relatively inexpensive when compared to many other worldwide destinations.
It's easy to get here too with around 30 Mexican cities receiving regular, direct flights from North America and Canada. European airlines also operate regular schedules here but mostly from the cities of Cancun and Mexico City. The marinas and ports here are well equipped, and the luxury yacht charter industry is hugely important.
Three of the most popular destinations for a luxury yacht charter include:
Mexican Riviera
The traditional vibe of the Mexican Riviera can be found readily here as troubadours sing love songs along the white sandy beaches at sunset. The area is particularly popular among those seeking a memorable fishing charter with a host of big game fishing including mahi-mahi, tuna, and sailfish all a part of daily life.
Baja Peninsula
As the main yacht charter region, the Baja Peninsula has a feel of paradise with white sandy beaches and a large selection of water sports including scuba diving, snorkelling, and water skiing. The wildlife found here is spectacular too, with dolphin and whale watching another popular activity for those visiting this region. Secluded coves also lend themselves as the ideal place to anchor.
Yucatán Peninsula
Situated on the eastern side of Mexico, the Yucatán Peninsula is the border between the Caribbean Sea and the Gulf of Mexico. The weather here is typically tropical so similar to the Caribbean, and there are many ancient sites to explore and discover including the Chichen Itza.