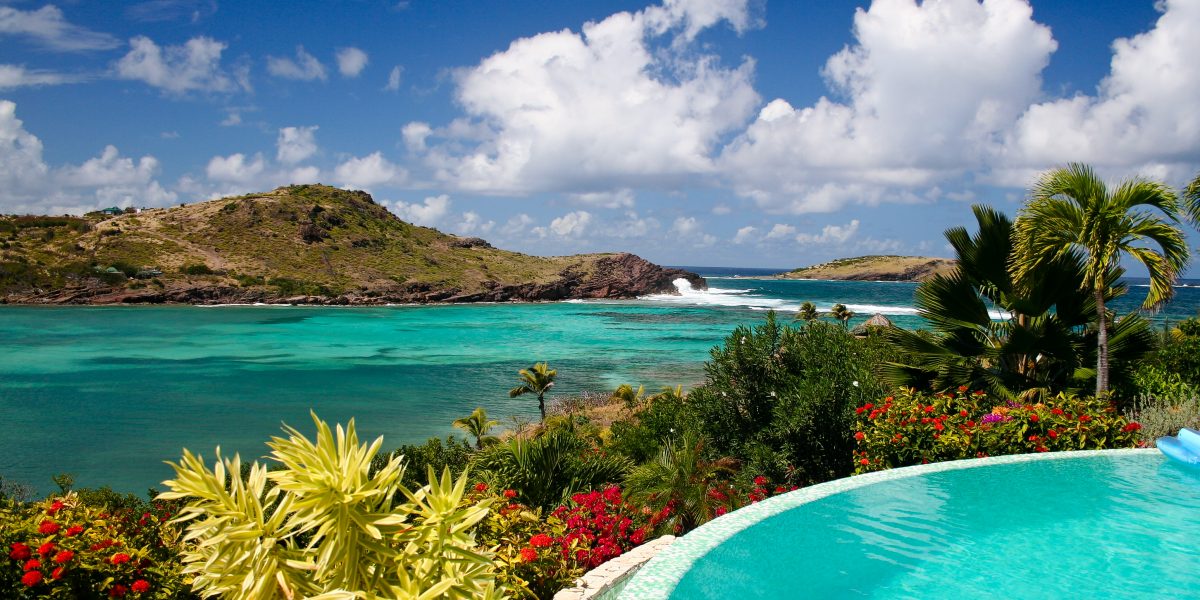 Terms of Use and End User License Agreement
IMPORTANT: PLEASE READ THESE TERMS CAREFULLY. This Terms of Use and End User License Agreement, along with any Terms of Offer appearing on the website, along with any posted rules or instructions, constitute the entire agreement between you and us regarding your use of or access to our websites, products and services as described herein under DESCRIPTION OF OFFERED SERVICES (collectively, the "Services" or "Service"). YOUR USE OF THE SERVICE(S) OR WEBSITE(S) CONSTITUTES ACCEPTANCE OF THESE TERMS OF USE AND END USER LICENSE AGREEMENT, INCLUDING THE PRIVACY POLICY (COLLECTIVELY, "TOU/EULA").
The Service is provided by PerfectYachtCharter.com through Perfect Yacht Charter LLC.
We may change any of the terms contained in the TOU/EULA at any time by posting the revised TOU/EULA on this website. You are responsible for periodically reviewing changes to this TOU/EULA, which you can do by clicking on the "Terms of Use". You agree that your continued use of the Service(s) following any changes to this TOU/EULA will constitute your acceptance of such changes and your intention to be bound by this TOU/EULA. If you do not agree to such changes to the TOU/EULA, your sole remedy is to discontinue use of the Service and to cancel your account. If you do not agree to be bound by this TOU/EULA, you may not use or access our Services.
DESCRIPTION OF OFFERED SERVICES
The Services and Websites described herein are provided on an AS IS and AS AVAILABLE basis. We disclaim any and all responsibility and liability for the availability, timeliness, security or reliability of the Charters or Services which are made available to you through our website. We reserve the right to modify, refuse, suspend or discontinue the Service(s) with or without notice at any time, for any reason, and without liability. Terms related to payment of fees (if any) are specified in the applicable Terms of Offer on the Website for the Service(s) of your selection, and may be updated by us from time to time.
Charter Services: PerfectYachtCharter.com provides active luxury and specialty yacht charter services in a multitude of popular and exciting destinations worldwide. Our experienced charter specialists will assist you in selecting the perfect yacht and perfect destination to fit your perfect vacation for a seamless, easy and incredible experience.
THIRD PARTY FEES: You may incur access or data or other fees from third parties, such as your mobile carrier or Internet provider, in connection with your use of our Services (depending upon your service plan with such entities) as well as automatic upgrades and updates of the websites or Services. You consent to such upgrades and updates by using our Services, and agree that these Terms will apply to all such upgrades or updates. You are solely responsible for any such incurred third party fees. We have no control over your service plans with your third party service providers. You understand and acknowledge that PerfectYachtCharter.com is not responsible or liable for any such additional charges which may be incurred by use of our Services.
YOUR ACCOUNT
When you use our services, complete the registration process and/or set up an account for any of our Services, you create an account and agree to be bound to this TOU/EULA. If you do so on behalf of an entity of any kind, you are representing and warranting that you have the authority to accept this TOU/EULA on behalf of the entity, and the authority to bind the entity to this TOU/EULA.
To create an account, you must select a unique login name and password. You may not use a login name that is used by someone else, and your login name cannot be vulgar, or otherwise offensive, or be used in any way that violates the TOU/EULA. You agree not to provide false information during the registration process and you acknowledge and understand that providing false information is a violation of this TOU/EULA. You are solely responsible for all activity on your account, whether authorized by you or not, and for the security of your computer system or related system and agree to keep this information secret. DO NOT reveal or share your login or password to other users. You agree to indemnify and hold us harmless for any improper or illegal use of your account. This includes illegal or improper use of your account or information by someone to whom you have given permission to use your account. Your account is at risk if you let someone use it, and your account and your usage of any of our Services is subject to termination if you or anyone using your account violates the TOU/EULA.
You acknowledge and agree that we are authorized, but not required, to act on payment and other instructions received from anyone using your login and password to access your account. You acknowledge that transactions may be facilitated by a third party payment processor (the "Processor"), and agree that we may share your information, including information about your financial accounts, with the Processor for this purpose.
YOUR CONTENT
By using our Services, you may be submitting, receiving and transmitting data, information, files, and folders or other material ("Content") through your use of our Services and to us as necessary for us to provide the Services that you have requested . You will retain full ownership to all of your information and Content. We do not claim ownership of any Content you receive, submit, post, transmit, upload, delete or share using our Services.
These Terms and your use of our Services do not grant us any rights to your Content or any intellectual property rights except for the limited rights that are needed to provide the Services, as described below.
Permissions. We may request your permission to perform certain functions you ask us to do with your Content, for example, to provide sharing of your information or Content at your request. This may include services visible to you, for example, image or document previews, or may include invisible choices we make to technically administer our Services, for example, how we back up, store, transmit or delete data. You authorize and give us the permissions necessary for us to perform all administration and management functions to provide the Services.
Responsibility. You are solely responsible and liable for any and all Content that you receive, upload, store, copy, alter, submit, share, post, synchronize or otherwise transmit using any of our Services. You are solely responsible for your conduct, actions, behavior and communications with others while using our Services. You are expected to respect the intellectual property right of others when using our Services. Do not upload, download, scrape, share, copy or otherwise use files or other's Content unless you have the right to do so. If you are uncertain that you have the legal right to share certain files, don't share them. By using shared folder or public folder features you represent that files placed in those folders do not violate our Terms of Use and that you own all copyrights to them or have received permission by the copyright owner to share them. DO NOT upload spyware, malware or any other malicious software using our Services.
No Liability. PerfectYachtCharter.com is in no way responsible or liable for the authenticity, legality, appropriateness or accuracy of any Content, public content, posts, blogs, or any other information or materials accessible through our Services.
SHARING CONTENT
Our Services may include features which allow you to share Content with others or to view content publicly shared or viewable. You are solely responsible for all your shared Content. We urge you to share responsibly and carefully, and to understand that once Content is shared with others or publicly shared, others may potentially copy, post, modify, re-share, or use such Content outside of your control. PerfectYachtCharter has no responsibility or liability for any such activities.
NOTICES
You consent that we may provide you with required notices, benefits and account information through electronic disclosure via email and postings on our website, or at the email address provided at the time of sign up (or on file in your account) from time to time.
SECURITY
Our Services include security feature safeguards to protect your backed-up or synchronized data, including data encryption and secure transfers to our data centers. Your data is accessible by supplying your valid login credentials via (i) an Internet enabled computer using the website user interface, or (ii) certain software applications, including mobile device applications. You acknowledge that if you wish to protect your transmission of data or files, it is your responsibility to use a secure encrypted connection to communicate with the Services.
Although we make commercially reasonable efforts to store your personal information and backed-up data in a secure operating environment that is not accessible to unauthorized users, we cannot guarantee complete security. We follow generally accepted standards to protect the information submitted to us, both during transmission and once we receive it. No method of electronic transmission or storage is 100% secure, however. By using such products and services, you knowingly accept this risk, and understand and agree that we are not responsible for acts outside of our control, including the malicious or intentional acts of third parties.
CANCELLING YOUR ACCOUNT
Cancellation/Uninstall Procedures:
When your account is cancelled by you or us, we will remove your access and may delete Content or data left in your account and we have no obligation to provide you with a copy of your emails, Content and data. This TOU/EULA will automatically terminate when you cancel your account or when we no longer provide the Services.
You understand and agree that the cancellation of your account or a particular service           is your sole right and remedy with respect to any dispute with us. This includes, but is not limited to, any dispute related to, or arising out of: (1) any term of this TOU/EULA or our enforcement or application of this TOU/EULA; (2) the content available through our Websites or any change in such content; (3) your ability to access and/or use this our Services or Websites; or (4) the amount or type of any fees, surcharges, applicable taxes, billing methods, or any change to the fees, applicable taxes, surcharges or billing methods.
YOUR RIGHTS, RESPONSIBILITIES AND RESTRICTIONS
By using our Services or setting up an account, you agree to the following:
License. We grant you a non-exclusive license to use our websites solely for the limited purpose of accessing and using the Service(s). These Terms create no third party beneficiary rights. We and our service providers reserve the right to add additional features or functions to the websites at any time, without notifying you or requesting your approval. Updates may occur automatically when you use the Service. We are under no obligation to continue to make the websites or Services accessible to you, and may at any time suspend or terminate this license and disable the websites. You understand that the use of the Services is licensed to you and not sold, and that this TOU/EULA does not grant you any right, title or interest to our intellectual property, Services, the Websites, or the content in any of the Services, and that all such rights are expressly reserved to us and our licensors/suppliers.
Restrictions. You may not reverse-engineer, decompile, disassemble, or otherwise attempt to derive the source code of the Services, Websites or content thereof for any reason. You may not modify the Services, Websites or content thereof in any way. You may not rent, sell, lease, sublicense, distribute, assign, copy (other than a single copy for your own backup purposes), or in any way use or transfer your account, the Services, Websites or content thereof for the benefit of any third party through any outsourcing or time-sharing arrangement or through the operation of any service bureau.
Acceptable Use. You will not, and will not attempt to, misuse the Services, Websites, or content thereof. You understand and acknowledge that you have the obligation to use the Services only in a manner that is consistent with our Acceptable Usere Policy herein.
Governmental Controls. The Services hereunder may be subject to controls or restrictions by the United States or other countries or territories. You agree to (i) comply with the requirements of the U.S. Department of Commerce (DOC) Export Administration Regulations (EAR) (see http://www.bis.doc.gov) and all applicable international, national, state, regional and local laws, and regulations, including without limitation any applicable import and use restrictions, (ii) not export, or re-export, directly or indirectly, or allow access to the Services to any country outlined in the EAR, nor to any person or entity on the DOC Denied Persons, Entities and Unverified Lists, the U.S. Department of State's Debarred List, or on the U.S. Department of Treasury's lists of Specially Designated Nationals, Specially Designated Narcotics Traffickers, or Specially Designated Terrorists, and (iii) not license, sell, provide or distribute the Services or access thereto for use in connection with warfare or terrorism of any kind in any country, chemical, biological, or nuclear weapons or missiles capable of delivering such weapons.
EXPIRATION AND TERMINATION
Expiration: If you have a service account and choose not to upgrade or renew your service plan or account, the service plan or account will termination, and all stored, saved, or otherwise archived data or information is subject to deletion, including all content stored or otherwise. Notwithstanding the foregoing, we may at any time (without prejudice to our other rights or remedies) terminate your account in whole or in part.
Termination: Upon any termination, or cancellation of your account (i) the license granted herein by us will automatically terminate and you and any users you authorized will have no further right to access the websites, the account or use the Services, (ii) the Services may be disabled by us upon such an account termination without notice to you, and (iii) you will no longer have the right to access or retrieve any Content or data using any of the Services. You acknowledge and agree that our policy is to automatically delete all of your data, Content, information and accounts upon termination, or cancellation of your account and that it is solely your responsibility to seek another source for your backup and other needs.
REFUNDS
Fees paid for Charters or other Services are non-refundable from PerfectYachtChsrter,com, but may be refundable from a third party entity who is providing the Services. PerfectYachtCharter.com  DOES NOT PROVIDE REFUNDS OR CREDITS FOR ANY PARTIAL USE OF CHARTERS OR OTHER SERVICES.
INTELLECTUAL PROPERTY RIGHTS/LICENSE
Copyright Notice. © PerfectYachtCharter.com 2018. All rights reserved.
Note: As used below the terms "you" and "your" also includes persons you authorize to access the Services and/or Intellectual Property.
The Service is controlled and operated by us. The Service, and all materials accessible through the Services, including photographs, availability of charters, websites, website content and information, graphics, code, images, text, illustrations, logos, audio and video files (collectively "Intellectual Property"), are protected by copyrights, trademarks, service marks, or other proprietary rights owned or licensed by us. The compilation (meaning the collection, arrangement, and assembly) of all materials on the Services is our exclusive property and is protected by U.S. and foreign laws and international copyright treaties. Use or modification of our Intellectual Property in any form, including but not limited to use on any other website or networked computer environment, without our express written authorization is a violation of our copyrights and other proprietary rights and is strictly prohibited.
DMCA Claims. You may notify us if your work has been copied in a way that you believe constitutes copyright infringement. In compliance with the Digital Millennium Copyright Act, Title 17, United States Code, Section 512(c)(2), we have designated a Copyright Agent to receive any such notification. Our Copyright Agent may be contacted at:
Email: legal@perfectyachtcharter.com
If you wish to notify our Copyright Agent of a claim of copyright infringement and submit a DMCA notification, please provide written notice. Your notice must contain the following information in order to be addressed:
A name and physical or electronic signature of the person authorized to act on behalf the copyright owner;
Identification or description of the copyrighted work you claim has been infringed;
Identification or description of the work you believe is infringing on your copyrighted work and enough information to assist us in locating the allegedly infringing work;
Your address, telephone number, and email address;
A statement that you have a good faith belief that the use by the person you believe has infringed on your copyright is not authorized by the copyright owner, its agent, or the law;
Your statement, made under penalty of perjury, that the information contained in your notification is accurate, and that you are the copyright owner or are authorized to act on the owner's behalf.
Trademarks. "PerfectYachtCharter" and other marks, logos, and service names are our trademarks, trade names and/or trade dress or the trademarks and/or trade dress of our affiliates. None of our trademarks or our affiliates' trademarks may be used in connection with any product or service that is not ours or our affiliates', in any manner that is likely to cause confusion among users, or in any manner that disparages or discredits us, or our affiliates. All other trademarks viewable from a search performed using the Service are the trademarks and/or registered trademarks of their respective owners.
ACCEPTABLE USE POLICY
ILLEGAL, UNAUTHORIZED, OR FRAUDULENT CONTENT OR ACTIVITIES
This Section defines the Acceptable Use Policy ("Policy") relating to the Service. You are responsible for continual compliance with this Policy. You agree that you will use the Service in compliance with all applicable local, state, national, and international laws, rules and regulations.
For example, you MAY NOT use the Services to create, synchronize, share, back up, submit, transmit, distribute, receive, provide access to or store any files, data, information or material that:
Violates a trademark, copyright, trade secret or other intellectual property rights of others or impersonates or misrepresents your affiliation with another person or entity
Defames or violates the privacy, publicity or other personal rights of others
Impairs the privacy of communications, accesses, scans, probes the system or network
Contains obscene, offensive, illegal, indecent or inappropriate content or pornography
Is fraudulent or misleading, deceptive or contains false source-identifying information, spoofing or phishing
Breaches or circumvents security or authentication controls, or attempts to do so
Disrupts or interferes with PerfectYachtCharter functions, networks, websites or content, including overloading, viruses, planting malware or other system or network damaging activity
May be considered threatening, abusive or hateful or promoting such behaviors
Violates export control laws or regulations
Accesses or searches the PerfectYachtCharter network, systems or Services by any means other than publicly supported interfaces, including scraping
Encourages conduct that would constitute a criminal offense or give rise to civil liability
Causes technical disturbances to the Service, including, but not limited to, adware, spyware, introduction of viruses, worms or other destructive elements
Assists or permits any persons in engaging in any of the activities described above
Involves deceptive or unsolicited on-line marketing, advertisements, spam or promotions
Violates the law, including any state, federal or governmental regulation, in any manner
If you become aware of any such activities, you are obligated to immediately notify us.
We reserve the right to suspend or terminate access to the Services upon notice of a violation of this Acceptable. Upon our determination, in our sole discretion, that you have violated our Acceptable Use Policy, we shall terminate your access to the Service without notice, and to the extent applicable, remove, or disable access to, any material that is in violation or claimed to be infringing or to be the subject of infringing activity.
We have the right, but not the obligation, to monitor any activity or Content associated with the Service. We may investigate any reported violation of our policies and take any action we deem appropriate, including terminating your access to the Service and any associated Content present on the Service without notice or recourse by you.
YOUR REPRESENTATIONS
You expressly represent, warrant and covenant that you shall not upload, post or transmit to or distribute or otherwise publish through the Service any materials which (i) restrict or inhibit any other user from using and enjoying the Service, (ii) are unlawful, threatening, abusive, libelous, defamatory, obscene, vulgar, offensive, pornographic, profane, sexually explicit or indecent, (iii) constitute or encourage conduct that would constitute a criminal offense, give rise to civil liability or otherwise violate law, (iv) violate, plagiarize or infringe the rights of third parties including, without limitation, copyright, trademark, patent, rights of privacy or publicity or any other proprietary right, (v) contain a virus or other harmful component, or (vi) constitute or contain false or misleading indications of origin or statements of fact.
INDEMNIFICATION
You agree to indemnify us, defend us and hold us harmless as well as our affiliates, and each of our or their officers, directors, managers, employees, agents, representatives, information providers and licensors, from any claims, costs, losses, damages (actual and consequential), judgments, limitation costs and expenses, including but not limited to reasonable attorney's fees, arising from or in any way related to any breach of this TOU/EULA or any use by you of the Services, or by any other person using the Services through you or using your computer, or in connection with your transmission of any content on or through the Service. This Section shall survive termination of this TOU/EULA.
NO WARRANTY
YOU ARE USING THE SERVICES AT YOUR OWN SOLE RISK AND WE ARE UNDER NO OBLIGATION TO PROVIDE YOU WITH ANY SUPPORT, ERROR CORRECTIONS, UPDATES, UPGRADES AND/OR ENHANCEMENTS OF THE SERVICE.
YOU UNDERSTAND AND AGREE THAT THE SERVICE IS PROVIDED ON AN "AS IS" AND "AS AVAILABLE" BASIS, WITH ALL FAULTS. THE USER OF THIS WEBSITE ASSUMES ALL RESPONSIBILITY AND RISK FOR THE USE OF THIS WEBSITE, THE SERVICES AND THE INTERNET GENERALLY.
TO THE FULLEST EXTENT PERMISSIBLE BY LAW, WE AND OUR AFFILIATES EXPRESSLY DISCLAIM ALL WARRANTIES OF ANY KIND, EXPRESS OR IMPLIED, INCLUDING BUT NOT LIMITED TO, WARRANTIES OF TITLE, OR IMPLIED WARRANTIES OF MERCHANTIBILITY OR FITNESS FOR A PARTICULAR PURPOSE OR ANY IMPLIED WARRANTY ARISING FROM COURSE OF DEALING OR USAGE OF TRADE.WITHOUT LIMITING THE FOREGOING, NEITHER WE NOR ANY OF OUR AFFILIATES, NOR ANY OF OUR OR THEIR OWNERS, OFFICERS, MANAGERS, DIRECTORS, LICENSORS, EMPLOYEES OR REPRESENTATIVES REPRESENT OR WARRANT (I) THAT THE SERVICES OR INFORMATION OR CONTENT PROVIDED THROUGH THE SERVICE WILL FULFILL ANY OF YOUR PARTICULAR PURPOSES OR NEEDS OR MEET YOUR REQUIREMENTS OR BE ACCURATE, COMPLETE, RELIABLE, OR FAULT-FREE; (II) THAT THE SERVICE WILL BE AVAILABLE OR WILL BE UNINTERRUPTED, ACCESSIBLE, TIMELY, OR SECURE; (III) THAT ANY DEFECTS WILL BE CORRECTED, OR THAT THE SERVICE WILL BE FREE FROM VIRUSES, "WORMS," "TROJAN HORSES" OR OTHER HARMFUL PROPERTIES; (IV) THAT THE SERVICES ARE NONINFRINGING. WE AND OUR AFFILIATES HEREBY DISCLAIM, AND YOU HEREBY WAIVE AND RELEASE US AND OUR AFFILIATES FROM, ANY AND ALL OBLIGATIONS, LIABILITIES, RIGHTS, CLAIMS OR REMEDIES IN CONTRACT OR TORT ARISING OUT OF OR IN CONNECTION WITH THIS TOU/EULA OR THE SERVICES.
LIMITATION OF LIABILITY
TO THE FULLEST EXTENT PERMISSIBLE BY LAW, IN NO EVENT AND UNDER NO CIRCUMSTANCES SHALL WE OR ANY OF OUR AFFILIATES, OR ANY OF OUR OR THEIR OWNERS, OFFICERS, MANAGERS, DIRECTORS, EMPLOYEES, AGENTS, REPRESENTATIVES, INFORMATION PROVIDERS OR LICENSORS BE LIABLE FOR ANY INDIRECT, INCIDENTAL, SPECIAL, CONSEQUENTIAL (INCLUDING LOSS OF PROFITS, BUSINESS, DATA, OR USE), PUNITIVE, EXEMPLARY OR OTHER DAMAGES (REGARDLESS OF THE FORM OF ACTION OR LEGAL THEORY) OR WHETHER WE HAVE BEEN WARNED OR INFORMED OF THE POSSIBILITY OF SUCH DAMAGES OR WHETHER A REMEDY FAILS OF ITS ESSENTIAL PURPOSE, INCLUDING WITHOUT LIMITATION ANY ACTION ARISING OUT OF (I) USE OF THE SERVICE BY ANY PERSON, INCLUDING BUT NOT LIMITED TO, ANY DAMAGE CAUSED BY ANY RELIANCE ON, OR ANY DELAYS, INACCURACIES, ERRORS OR OMISSIONS IN, ANY INFORMATION, (II) ANY USE OR INABILITY TO USE THE SERVICE FOR WHATEVER REASON, INCLUDING BUT NOT LIMITED TO COMMUNICATIONS FAILURE OR ANY OTHER FAILURE WITH TRANSMISSION OR DELIVERY OF ANY INFORMATION ACCESSED THROUGH THE SERVICE, OR (III) ANY GOODS OR SERVICES DISCUSSED, PURCHASED, OBTAINED, OR PARTICIPATED IN, DIRECTLY OR INDIRECTLY, THROUGH THE SERVICE, IN EACH CASE, EVEN IF ADVISED OF THE POSSIBILITY OF SUCH DAMAGES.
TO THE EXTENT SOME REMEDY IS REQUIRED BY APPLICABLE LAW WITH RESPECT YOUR USE OF THE SERVICE, YOUR EXCLUSIVE REMEDY REGARDING THE SERVICE SHALL BE THE REPLACEMENT OF ANY SUCH SERVICE OR COMPONENT OF THE SERVICE FOUND TO BE DEFECTIVE. IN NO EVENT SHALL OUR CUMULATIVE LIABILITY OR OUR AFFILIATES' CUMULATIVE LIABILITY TO YOU FOR ANY AND ALL CLAIMS OF DIRECT DAMAGES RELATING TO THE SERVICES EXCEED THE TOTAL AMOUNT OF FEES, IF ANY, THAT YOU PAID FOR USE OF THE SERVICE DURING THE ONE-YEAR PERIOD PRECEDING THE CLAIM.
General Provisions
By accessing or using our websites and Service(s), You:
agree that the substantive laws of the State of Florida, without reference to its principles of conflicts of laws, will be applied to govern, construe and enforce all of the rights and duties of the parties arising from or relating in any way to the subject matter of this Agreement.
agree that you may not assign any or all of your rights and obligations under this TOU/EULA without our prior written consent, which may be withheld in our sole discretion.
agree that all provisions of this TOU/EULA relating to ownership of intellectual property and proprietary rights, warranty disclaimers, limitation of liability, and indemnification shall survive the termination of your use or access to the website, for whatever reason;
agree that nothing in this TOU/EULA shall be deemed to convey any third party rights or benefits;
agree that except as otherwise required by law, any cause of action or claim you may have with respect to this website must be commenced within one (1) year after the claim or cause of action arises or such claim or cause of action is barred;
agree that if any portion of this TOU/EULA is ruled invalid or otherwise unenforceable, it shall be deemed amended in order to achieve as closely as possible the same effect as originally drafted;
agree that no waiver of any breach of any agreement or provision of this TOU/EULA, nor any failure to assert any right or privilege contained in this TOU/EULA, shall be deemed a waiver of any preceding or succeeding breach of any agreement or provision; and
agree that this TOU/EULA (including all policies, notices and other terms incorporated into this TOU/EULA by reference) constitutes the entire agreement between you and us with respect to the subject matter hereto and supersedes any and all prior or contemporaneous agreements whether written or oral.
DISPUTES AND ARBITRATION PROVISION
This TOU/EULA shall be construed, enforced and determined according to the laws of the State of Florida without regard for choice of law provisions. All parties and/or users understand and agree that arbitrations on a class action basis against Company or its affiliates are specifically prohibited and there shall be no right or authority for any Claims to be arbitrated on a class action basis, and all users specifically waive their rights to participate in any such arbitrations on a class action basis. All parties and/or users agreeing to this TOU/EULA agree that any and all disputes, causes of actions or claims arising out of, in connection with or in any way related to this Agreement, or the products or Services associated with this Agreement, shall be fully and finally settled in binding arbitration proceedings under the Rules of Arbitration of the American Arbitration Association in force at the time this Agreement is entered, by one arbitrator appointed in accordance with said Rules, with the specification that any such arbitral award shall be enforceable by any court having jurisdiction thereof. All parties seeking relief are to be bound by this arbitration provision as the sole method to determine any disputes arising from, in connection with, or related to this Agreement, including any actions to enforce or interpret this Agreement. The arbitration proceeding shall be construed in accordance with the applicable laws of the American Arbitration Association. All Arbitration proceedings shall be held in Ft. Lauderdale, Florida.
All parties and/or users agreeing to this TOU/EULA agree that any and all disputes arising out of, in connection with or in any way related to this Agreement, or the products or services associated with this Agreement, shall be limited as to discoverable information which is requested pursuant to a subpoena, arbitration, discovery, or any other legal proceeding, by the following:
All relevant and discoverable information or data (in any form) shall be strictly limited to the dates of use by the user of the products and services offered hereunder who is requesting any such information. No discovery, including eDiscovery, shall be provided for timeframes outside the timeframe of use of the requesting party, and shall be limited to information or data that is reasonably accessible to us. All parties and users agree that these limitations are reasonable.
All relevant and discoverable information or data (in any form) requested for such applicable dates shall be provided in the format in which it is stored or archived, and shall not be required to be provided in any other format, and no reports of any kind not used regularly in the course of business shall be requested or created/produced.
We may request that parties and/or users cooperate in good faith regarding formulation of appropriate search terms and protocols in advance of any information or data search, including pre-search formulating of search terms, including semantic synonyms, search protocols, and post-search error sampling. Any production shall then be provided referencing such agreed protocols in lieu of individual discovery request responses.
Last updated: March 24, 2018